History of The Berries
The Berries consists of about 375 homes that were built 1957-1958 by developer Joseph Eichler. The homes were designed in California Modern style by architectural firms Jones and Emmons as well as Anshen + Allen. All street names end in the word 'berry', therefore the nick name 'The Berries'.
Here is a copy of an original sales brochure from 1958 (courtesy Kel Harris):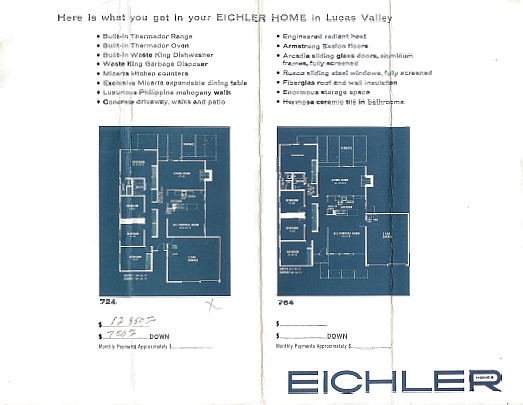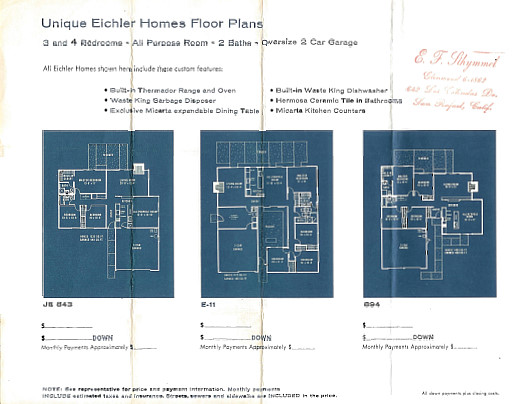 This is a view from the hills above Miller Creek Road looking out toward Las Gallinas and Terra Linda taken by resident Robert J. O'Donnell a long time ago before most of the houses in Lucas Valley were built. The white drip is where the Marinwood community Center is and Miller Creek Road is to the right of that. The far distance would show Mount Tam but it did not show because of fog: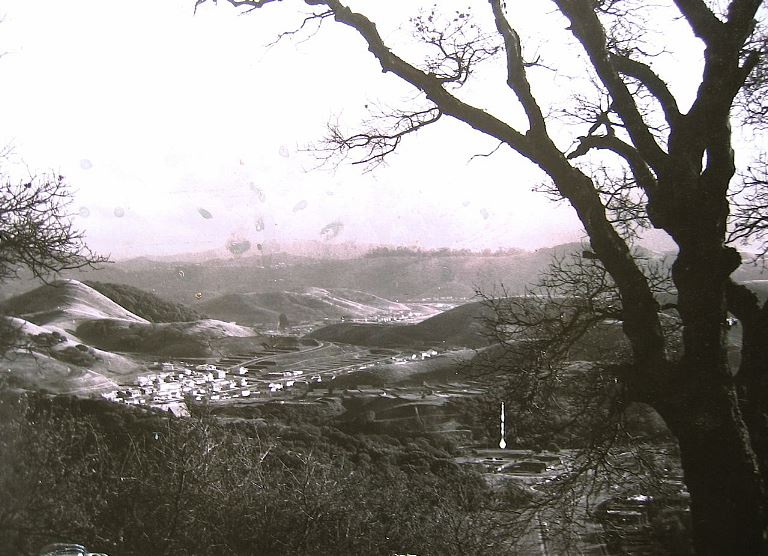 Here is an old map, showing the Berries/Marinwood area around the 1960s (courtesy Kel Harris):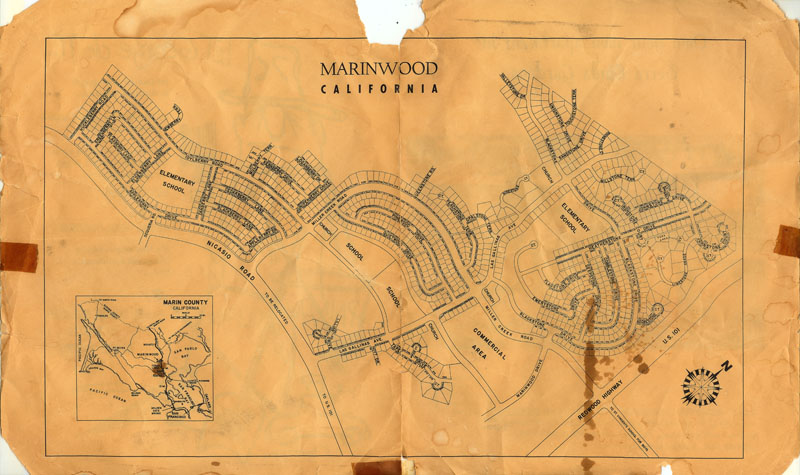 More details (and pictures) to follow as this web site grows!